I wanted to check in and share what I've been learning from writers this year, what I've been creating, and what you can expect from me moving forward.
This week I did a private presentation for authors and agents at a literary agency. I shared five case studies on how to get more book sales and reviews, with each focused on a specific marketing strategy:
Podcasts Sell Books
Social Media Sells Books
Social Ads Sell Books
Direct Outreach Works Better Than Social Media Likes
Know Your Audience Better Than Anyone Else
The authors asked questions about what to expect from their publishers, how to frame the ROI of their own investment in time/energy on marketing, how to approach bookstagrammers and podcasters, and more.
I'll be sharing these case studies in future issues of this newsletter.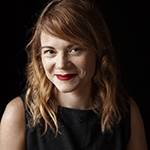 Speaking with writers is central to what I do. I grew up as the creative kid, I married an artist, my friends have always been creators, and my days are spent chatting with writers. This week I interviewed author/illustrator Vesper Stamper for my podcast, and I loved how she framed what she has learned in her career:
"In my career, what I learned is that it is all about relationships. It's all about relationships."
Yes, the creative act alone is a worthy endeavor for personal growth. But I have found that oftentimes our work is more powerful when shared. When someone is moved by it.
As a writer, I encourage you to not just focus on what you create, but in connecting your creative work to others. 16 years after she graduated from college, Vesper finally got the book deal she had been dreaming of. She describes the moment that followed:
"Getting the book deal was incredible and bewildering. What followed was one of the loneliest times of my entire life. When you are mid-career and you finally get your big break — the big leagues, great offer, 2-book deal — I announced it on Facebook, I got a bunch of likes, but nobody called me. Nobody texted me. Nobody asked me to go out for a congratulatory drink. It was crickets. I had become so obsessed with my career, that I had neglected those friendships. So when I had my big break and nobody showed up for me, I didn't have anyone to blame but myself."
In recognizing this, she decided to fix it. She reached out to five friends, reconnected and said, "I need to reinvest in my relationships — will you walk with me through this season?" They stepped right up to the plate.
This year I have focused on one-to-one conversations and connections in my work and life. Each weekday is spent in long conversations with my clients — writers who are connecting with readers, launching their books, growing their author platforms, and infusing those processes with a sense of creative fulfillment.
Between that work, I am often emailing, direct messaging, and chatting with writers on social media.
I have doubled-down on my podcast, and have felt honored to be able to speak with the writers and artists who have been guests on the show this year. They have featured so prominently in my newsletters this year because I learn so much in hearing about their journeys as writers. I love hearing how they navigated creative risk, bet on themselves, and found ways to fit creativity in an otherwise busy life.
Of course, I have been spending lots of time with my family. Each day, the only time I leave the house is to take a walk with my 9yo son, wander through the garden with my family, or take a drive with them to see the world around us. Otherwise, we spend our time talking, playing, and creating.
I've continued sending my weekly newsletter, which I've done every week for 15 years. And of course, I've continued to write and practice guitar.
In some ways, my world feels really small because I don't travel any distance to connect with those who inspire me. But in many ways, my world feels expansive. I'm focusing more on how I can grow as a person, as a creator, and how I can have more meaningful connections and experiences with writers and artists.
Of course, that aligns to my mission in my work as well: helping writers feel their work is reaching their ideal audience in a human-centered manner. It is such a joy to be a part of their work, and helping them share their voice and connect with readers.
In terms of this year, what Vesper said sums up how many creators I speak to are focused on — this conclusion that despite a difficult situation: "I can choose my outcome." This is what she says she learned growing up, and what books taught her.
When I asked her if she has ever experienced her creative vision not matching up to the expectations of those around her, she replied:
"Welcome to my world. I fight this battle on a daily basis. I have never fit. Up until about the last 6 to 7 years, I was always trying to bend myself to fit the will of the industry. I always assumed there is some kind of unwritten script that I'm not following. Now in my 40s, I'm at peace with that. I don't know how to be anyone other than me."
That reminded me of my favorite thing I've ever seen on the internet, this 2 minute video about fitting in vs finding your own path: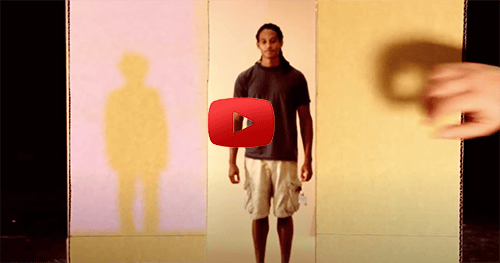 So much of what Vesper shared about her journey as a writer, an illustrator, a singer, a performer was about including other people in creative work.
She attended the arts high school that was featured in the movie and TV show Fame, and described the experience this way:
"You were surrounded by people doing stuff all the time. Dancing on the subway, gospel choir in the lunchroom. Pickup songs in the hallways. It was everywhere, in the atmosphere. I wanted to try all of it."
When she pursued a career as a singer/songwriter, she said:
"My time on stage was when I could look out at an audience, and really care for people. I never saw it as wanting everyone to look at me. In fact, I hate being the center of attention. I love drawing other people out of themselves and helping them find their own journey."
When she later met with editors and agents at writing conferences, she talked about resisting viewing the moment as a transaction, saying:
"These are human beings, and I can care for them as acquaintances and friends because I will encounter them again. Over the years, I was able to make friends and relationships that, even if I didn't acquire anything from them, that wasn't the point. The point was being able to care for people. We are going to treat each other like people and humans, and I have more than reaped the benefits of that professionally and relationally. I wish younger writers understood this, these professional relationships you develop, those are the things that will take you through 40 years."
Vesper also talked about the importance of collaboration: how her agent and an editor helped shape key aspects of her work, and how this is something that made the creative process even better.
In our chat, she made a point that I want to end with here: there is never the right time to pursue your creative vision. You have to make the time. Your life will adjust to make room for it.
You can hear my entire conversation with Vesper Stamper here.
I want to thank you for allowing me to show up in your life as well. This work means so much to me, I appreciate that you make room for it — and me — in your life.
Thank you.
-Dan